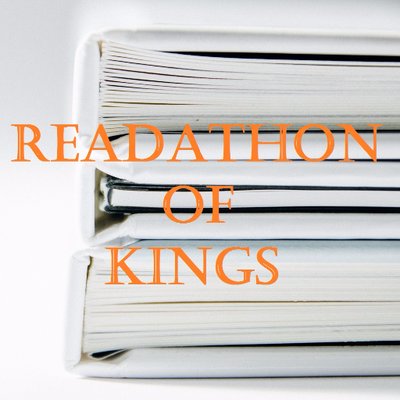 As much as I love readathons such as Diverseathon and Borrowathon, I do like readathons that are new and have a different theme around them. Readathon of Kings is a Dutch-themed readathon starting on their King's Day (27th April) and ending on the last day of April (30th April). The Twitter account is here. Plus the challenges are interesting as well, so I thought I would wind down from Camp Nanowrimo by doing a small readathon.
Challenges:
1) Read a book with Orange OR red-white-blue on the cover
2) Read a book by a Dutch author
3) Read a book involving Royalty
4) Read a book you bought because it was cheap
As always, I'm going to try and focus on books I already own and books that are relatively short as the readathon will only be three days long.