Yes, now I have discovered readathons on Youtube, I will be doing all of them! So this is Borrowathon which runs from 7th November – 13th November and basically you can read whatever books you like as long as they're borrowed. From a friend, from a library, from school – as long as you didn't buy them (or steal them).
This readathon means I have gone back to the library near my parents' house for the first time in a while. I have discovered that they have put in a coffee shop/cafe in the actual library (not so good to discover when your mouth is still numb from the dentist) and that they had a lot of books I have been wanting to read but didn't want to buy. Some are Booktube recs, some are sequels of previous books and some I have found sequels in book shops, thought the blurb was interesting and then got very annoyed when I looked them up on Goodreads only to find that they are sequels to first books that are not in the actual shop. That sentence sort of ran away from me there.
Anyway, I got six books out of my library so I'm going to very ambitious and put them all on my TBR list (I have a couple of long train journeys where I won't be able to write so reading it is!). We'll see if I get through them all.
Ink and Bone by Rachel Caine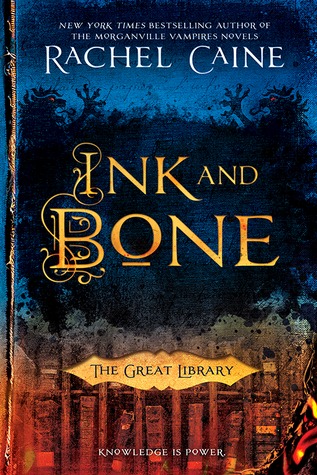 I found the sequel to this in The Works (cheap book shop close to where I live) and was really interested in both the cover and the blurb. But then I looked it up on Goodreads and discovered it a sequel – curses. Then I found it in my local library the week after, yay! So this is first on my list so I can buy the sequel if I like this one.
Fangirl by Rainbow Rowell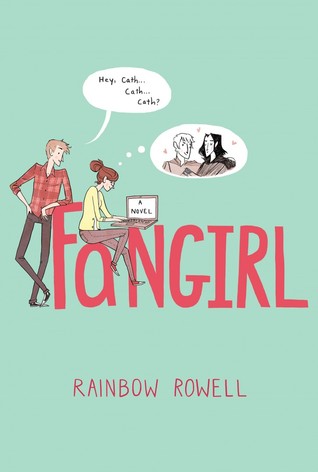 This book would not be one I would pick up normally. Yes, it's about fandom but the blurb makes it sound like a romance/coming-of-age story and I know from past experience that those aren't my thing. I still read them because I read everything, but the cover doesn't really endear me to this book either. But it is highly recced on Booktube so I thought I would give it a try since it's a library book.
A Breath of Frost (The Lovegrove Legacy) by Alyxandra Harvey
This is a book where the blurb does not match the Goodreads description at all. The Goodreads description spoils far more of the plot than the blurb on the back of the book and I didn't read it too closely in order to have at least some surprise left.
This is a book which I haven't seen recced at all but I liked the cover and the title so I picked it up. Then I read the back of the book and it is regency romance with dark secrets and murdered debutantes and broken spells. Basically it sounds right up my alley so I picked it up.
The Scorpio Races by Maggie Stiefvater
Okay, this is another Booktube recced one and I think I've seen it recced here on WordPress a few times as well. But to be honest while the cover and the idea (deadly water horses? Yes please!) drew me in, the blurb wasn't that exciting.
We'll see about this book.
The Sleeping Prince by Melinda Salisbury
This book is a sequel to A Sin Eater's Daughter  which I did enjoy and while I wanted to read the sequel, I didn't rush out to buy it. But seeing it in the library where I could read it without spending money on it, I was happy to snatch it up. The cover is beautiful and the blurb is interesting.
The Bone Queen by Alison Croggon
I'm always happy to get into more high fantasy and this was a prequel to the series so I'm hoping I don't have to read any of the other books before reading this one. That is the point of a prequel after all. The cover is lovely and very interesting as is the blurb so we'll see how it turns out.