This is less Top Ten Tuesday, than Top Ten Christmas Eve but I saw the post after Tuesday passed and thought it would be perfect for a before Christmas post. I haven't asked for any paperback or hardback books for Christmas as I will be going travelling soon afterwards, so I'll be stocking up on ebooks instead. Still, if I was going to get some physical books, these are the ones I would want. I may be repeating myself from my earlier post about books I wish I had read in 2016 but oh well.
5 to 1
This book was recommended on Booktube and when I read the summary I was hooked. First of all, it's a dystopia set in a non-Western culture, always appreciated, and second of all, there is apparently no romance in it. The book's plot is about how men outnumber women 5 to 1 and so have to go through a series of tests in order to be chosen for marriage. It's about a boy who doesn't want to win the tests and a girl who doesn't want to get married and despite that, there is no romance.
Apparently as the book changes between POVs, it changes from verse to prose and then back again. New to me so hopefully I'll get a chance to read it.
---
The Blazing Star
I saw this book recommended by another blogger here on WordPress (of which I can't find the link!). The cover is gorgeous and the summary sound interesting. Portia White is 16, touches an Egyptian scarab in history class and gains magical powers. Then she touches it again and transports herself, her genius twin sister and a random girl back to Ancient Egypt. So, in other words, time travel, magical powers and a sister relationship at the forefront? Sign me up!
---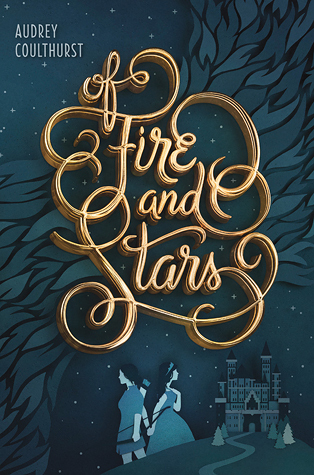 Of Fire and Stars 
I want this book so much! Princess Dennaleia has to travel to a land where magic is forbidden (with secret magic of her own) and marry a foreign prince. Trouble comes when she falls in love with the Prince's sister instead. Reviews have been very complimentary of it so far.
Magical fantasy with a f/f romance? Exactly what I want for Christmas!
---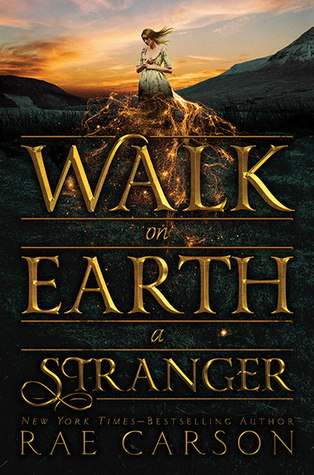 Walk on Earth A Stranger
This book is about a girl in the era of the gold rush in California who has the magical ability to sense gold. This book is historical fantasy, set in the time of the gold rush which is not an era probed much by fantasy. The summary sounds good and the cover is absolutely gorgeous.
---
Cruel Beauty 
A Beauty and the Beast retelling where Beauty has been betrothed to a monster and trained to kill him since birth. But she actually meets him and starts to wonder.
I am loving all the fairy tale retellings so far, there are so many different ways a fairy tale can be rewritten or sold from a different POV and I don't think I will ever get tired of them.
---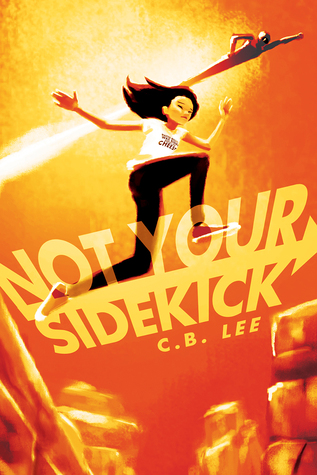 Not Your Sidekick 
Jessica Tran lives in a world of superpowers but she herself is powerless. She has to navigate her internship, her crush and her superhero parents. I have heard this recced on Booktube everywhere and now I am really, really curious. Superheroes aren't generally my thing but apparently the characters are delightful.
Plus it's always good to get more representation!
---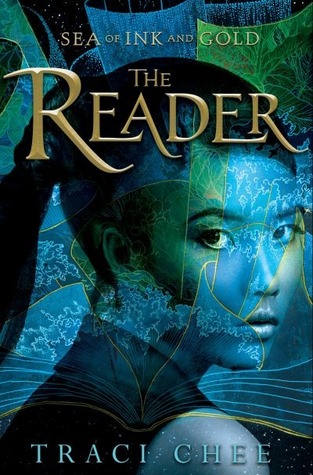 The Reader
Sefia is on the run alone after her Aunt Nin gets captured. The only clue to her Aunt's disappearance is a book, in a world where reading and books are unheard of. Fantasy book with pirates is nearly always a hit with me.
---

Crooked Kingdom 
This is a sequel to Six of Crows, which I have recently read for Bookmas. I adored Six of Crows. Despite it being a thick book, I raced through it and the ending did well in making sure I really wanted to buy the sequel. Inej is one of my favourite characters and I dearly want to see her back in this book. Hopefully it will live up to my expectations.
But I mean, look at that tagline! When you can't change the odds, change the game. 
---

Heartless The Red Queen is the evil antagonist in the Alice in Wonderland book. This book exactly how she goes from sweet little Catherine, the girl who loves to bake, to the woman who shouts 'off with their heads' at every opportunity. Again, this has been highly recced on Booktube and is definitely one I want to get to.
---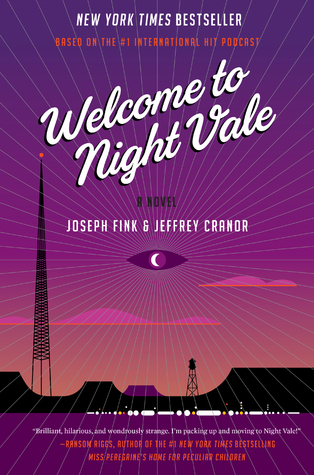 Welcome To Night Vale
The thing is I don't think I could explain Welcome to Night Vale in a way that actually does it justice. There are 100 episodes of the podcast now (and I am so behind), this book has been out for a year and I still haven't read it. If this was left under my Christmas Tree I would read it in a heartbeat. Night Vale, with all the lovely, horrifying aspects, is something I want to see more of. And it's in book form which I get on with much better than in audio form.
---
And there are my ten! I went for books I don't own already but my to-read list on Goodreads is 600 strong, so I have definitely missed some out. If you've read any of these books and think I should bump them up or down the queue, let me know in the comments!