The great thing about the end of the year is you get to make posts about '5 best….' or '10 worst…' and then ramble on. I decided to do the 'Top Ten…' meme by The Broke and the Bookish otherwise I would have quite happily talked about twenty books and this post would have stretched on and on and on.
This post does not mean that I think that these books are all objectively the best but they are the ones I most enjoyed this year. I have done books I have read this year, rather than books that have been published this year.
1. Six of Crows by Leigh Bardugo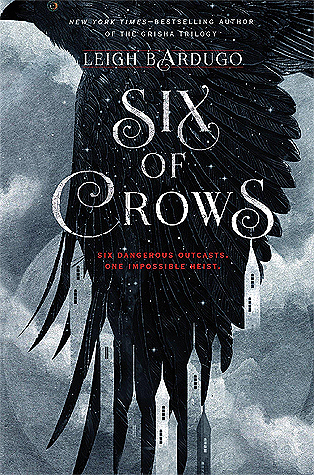 This is one of the first books I thought on when I came up with the idea for this list. This book, despite its size, went very quickly for me. The plot, the characters and the worldbuilding were all very interesting to me and I would definitely recommend it. Not only that but the cover is absolutely beautiful.
2. Orleans by Sherri L. Smith
This dystopia is how all dystopias should be. There is a reasonable explanation for why the protagonist is living like she is, there is a man, a woman and a baby but there isn't any romance and the ending makes sense while fitting in completely with the tone of the book. Plus, again, lovely cover.
3. To Kill A Mockingbird by Harper Lee
When I saw this book in my local library, I knew I had to read this book I had heard so much about and was so ingrained in pop culture. It was nothing like I had expected but better for it. This book was fascinating and I could well understand how it is a classic.
4. The Girl Who Saved the King of Sweden
Jonasson seems to write books where a seemingly ordinary character, while trying to live their lives, gets involved with world leaders and strange events through some kind of both bad and good luck. Out of the three books of his I have read, I liked this one the best. Nombeko is far more interesting to me and her story about how she used her skill and determination to get out of South Africa in the grip of apartheid.
5. The Book of Human Skin by Michelle Lovric
Such a weird and completely unexpected book but in a very good way. The characters are all interesting in a bizarre sort of way and though you have to suspend your disbelief a little and it's a little slow to start with, this ended up being one of my favourite books.
6. Proxy by Alex London
This is another dystopia where I was always surprised with the plot points. I would think the book was going one way and then it would go in completely another direction. It kept me guessing and in a good way (because there definitely is a bad way of keeping people guessing). Not quite as good as Orleans above, but still one I thoroughly enjoyed.
7. The Color Purple by Alice Walker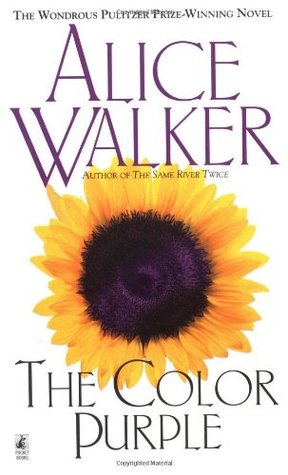 Another classic that I read this year which I thought deserved to be known as a classic. I tripped over the writing style a little at first but I found the book thoroughly interesting all the way through and loved all the characters.
8. A Darker Shade of Magic by V. E. Schwab
I have praised this book before and it has been highly recced and for good reason. I adore this book, though I am struggling with the sequel. The world-building and characters are very interesting and the plot is moving right along.
9. The Little Prince by  Antoine de Saint-Exupéry
I only read this because of the Netflix movie that came out this year, though it had been on my TBR for a while, and I was so glad I did. It was sad and sweet and such a lovely story.
10. Ice by Ulla-Lena Lundberg
This book (aside from having a lovely cover) was not my usual sort of book but I was so glad I did end up reading it. The language was beautiful and though much didn't happen plot wise, I never found myself bored.
I read a lot of good books this year and this list was very, very hard. I tried to get a good variety of books as well. What were your favourite books of the year?