So I think I am finally getting the hang of this Top Ten Tuesday thing from Broke and Bookish. Apart from how I continually forget to post on a Tuesday and forget to link back to the blog!
So, in honour of Valentine's Day, this is my top ten books which could have been improved if the romance was non-existent, better, more diverse etc.
It is posts like these where I'm glad I started entering all the books I've read on Goodreads. Makes it so much easier.
Books That Would Have Been Better Without the Romance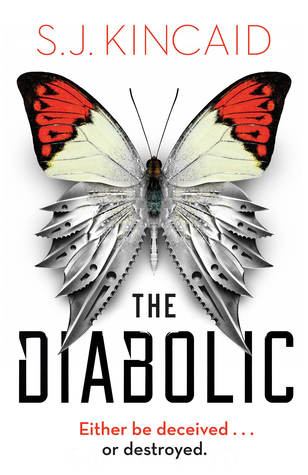 Those In Peril by Wilbur Smith
Don't get me wrong, this book had other problems apart from the dreadful romance (my review here) but Smith managed to make the romance between his two characters out of place, way too fast and completely out of character for both of them. I think it takes real effort to get all three of those things. 
A Darker Shade of Magic by V.E. Schwab
I really enjoyed this book but the main romance between the two main characters is painful. They have no romantic chemistry. I'm reading the second book now and it's slow going because I feel like we're being hit over the head with how much the two of them missed each other and how much they think about each other which, to me, doesn't seem to match up with the first book.
The Diabolic by S.J. Kincaid
I liked this book, I really did, but I think the romance was shoe-horned in a little. I didn't particularly like what it did for the main character and I think Kincaid could have gone the non-romantic route and it would have been a better book for it.
Books That Would Have Been Better If the Romance Was Written Differently/Different Characters Were Involved
The Courtesan's Lover by Gabrielle Kimm
This was one where I didn't think the romance had to be removed completely, just written different. If Francesca had fallen in love with someone else, or even if hers and Luca's story had been written differently, it could have worked. But she didn't and it wasn't, so as it stands the romance was one of the worst parts of this book for me.
Lament by Maggie Stiefvater
I didn't hate this romance and I didn't hate these characters, but I did wish it was less teenager's first romance, insta-love and all. I feel like the premise of the romance was good but I don't think it pulled it off well.
The Bane by Keary Taylor
Well, this had a love triangle, and a frustrating one at that so I was already predisposed not to like this. But the romance wasn't woven into the main plot along with being annoying, which was another strike against it. We already knew which guy Eve would pick long before she did and after that all her dithering became even more annoying.
Books That Would Have Been Better If the Romance was LGBTQ+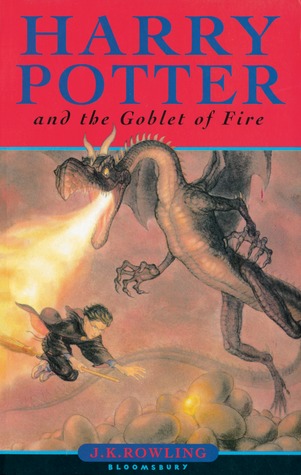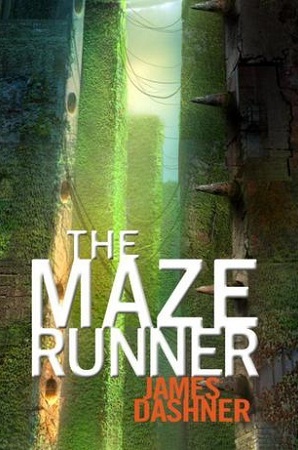 The Maze Runner by James Dashner
Yeah, Thomas and Teresa's romance was dull. There was nothing there and I didn't particularly care when he rambled on about how pretty she was. Now if Thomas was involved in a romance with one of the other boys when Teresa arrived, that could have been a whole lot more interesting.
Harry Potter and the Goblet of Fire by J.K. Rowling
Look, Harry Potter as a whole could have been a lot more diverse, in many, many ways. But I really think this is the book where romance started to come to the forefront a lot more, for Harry more than anyone. He spends so much time talking about handsome Cedric Diggory is, would it have hurt anyone if Harry had a crush on him as well as Cho? Of course, the ending of the book would be a lot more tragic but bisexual Harry Potter would have been worth it.
And quite possibly, A Darker Shade of Magic could go here as well because I would have been happy if there was an LGBTQ+ romance involving Kell or Lila instead of the two of them together.
Books That Had Very Little Romance But I Would Have Been Okay If There Was
This Savage Song by Victoria Schwab
So basically, I would have been fine is Schwab had switched her romance from A Darker Shade of Magic to this book, that would be great. I see August and Kate as romantic far more easily than Kell and Lila.
Proxy by Alex London
There wasn't any (or barely any) romance between Syd and Knox but I would have been really happy if there had been. It would have changed the impact of the ending as well really nicely.
Agree? Disagree? Let me know in the comments!