A book blogger meme hosted by Bookshelves and Paperbacks blog where the three main categories are:
A diverse book you have read and enjoyed
A diverse book that has already been released but you have not read
A diverse book that has not yet been released
Book I Read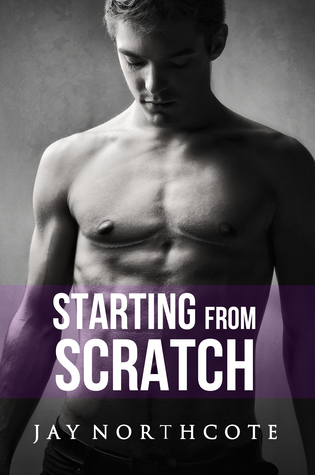 Starting over isn't easy, but Ben is ready to live his life as the man he was always meant to be.
Ben is transgender and back at university after hormone treatment and chest surgery. His new housemates have no idea about his history and Ben would prefer to keep it that way. He's starting from scratch and his life is finally on track, except in the romance department. The idea of dating guys as a guy is exhilarating but terrifying, because if Ben wants a boyfriend he'll have to disclose his secret.
Sid is drawn to Ben from the moment they meet. He normally gets what he wants—in the short term at least. Ben's guarded at first, and Sid's not used to guys rejecting his advances. He eventually charms his way through Ben's defences and helps Ben on his journey of sexual awakening.
It doesn't matter to Sid that Ben is trans. He's attracted to the whole person, and isn't worried about what is—or isn't—in Ben's pants. They're good together, and both of them are falling hard and fast, but Ben's insecurities keep getting in the way. If Sid can convince Ben he's committed, will Ben finally be able to put his heart on the line?
Although this book is part of the Housemates series, it has new main characters, a satisfying happy ending, and can be read as a standalone.
I saw this article on Twitter written by the author about writing a m/m romance with a trans main character. I checked out the author, found I had read and liked one of his books before and instantly bought this. This was just one of those books that you read quickly and make you feel good. The characters were likeable, the romance was nicely done and it's own voices so you know Ben being trans is handled well. My full review is here.
Book on my TBR Already Released

Amanda Hardy is the new girl at school.
Like everyone else, all she wants is to make friends and fit in. But Amanda is holding back. Even from Grant, the guy she's falling in love with.
Amanda has a secret.
At her old school, she used to be called Andrew. And secrets always have a way of getting out.
I actually own this book on Kindle now so it's moved up my TBR to actually looking possible. I think I'm going to put it down for my May TBR because I've heard so many good things about this book and now I actually have it, that makes is very exciting. This is own voices as well.
Book Not Yet Released
In Japanese-occupied Malaya, lives are shattered and a woman discovers her inner strength in a world ravaged by war.
Following the death of their matriarch, the lives of Chye Hoon's family turned upside down. Now that the British have fled and the Japanese have conquered, their once-benign world changes overnight.
Amid the turmoil, Chye Hoon's daughter-in-law, Mei Foong, must fend for her family as her husband, Weng Yu, becomes increasingly embittered. Challenged in ways she never could have imagined and forced into hiding, Mei Foong finds a deep reservoir of resilience she did not know she had and soon draws the attentions of another man.
Is Mei Foong's resolve enough to save herself, her marriage, and her family? Only when peace returns to Malaya will she learn the full price she must pay for survival.
This is a sequel to The Woman Who Breathed Two Worlds and I'm really looking forward to it! I wasn't expecting a sequel to that book so it was a really nice surprise to see this. It also gives me a great excuse to reread the first book.
Spotlight