This readathon starts today and I found it today which is why this TBR is coming up today. This readathon is based on books about mental illness or by authors with mental illness and it runs 14th May – 21st May.

Challenges
1. Read a book with green on the cover.
2. Read a book by an author with a mental illness.
3. Read a book where the main character has a mental illness.
4. Read a non-fiction book about mental illness.
5. Read a comic/graphic novel with mental illness elements.
A Book With Green on the Cover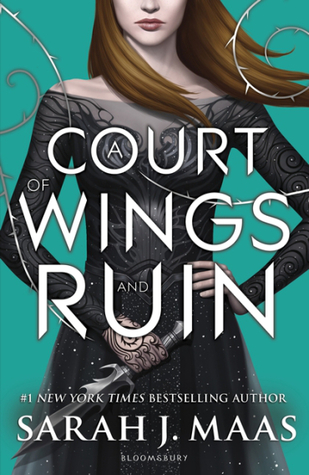 A Book by Author with Mental Illness
A Book Where Main Character Has A Mental Illness
A Non-fiction book about mental illness
I had nothing for the last challenge and considering how long A Court of Wings and Ruin is, I've done the same book for two challenges. Under Rose-Tainted Skies is an #ownvoices book which the author has disclosed in her bio. All three of these books I already own and the first two books have been relatively near the top of my TBR pile.