A book blogger meme hosted by Bookshelves and Paperbacks blog where the three main categories are:
A diverse book you have read and enjoyed
A diverse book that has already been released but you have not read
A diverse book that has not yet been released
Book I Read 
At seventeen, Norah has accepted that the four walls of her house delineate her life. She knows that fearing everything from inland tsunamis to odd numbers is irrational, but her mind insists the world outside is too big, too dangerous. So she stays safe inside, watching others' lives through her windows and social media feed.
But when Luke arrives on her doorstep, he doesn't see a girl defined by medical terms and mental health. Instead, he sees a girl who is funny, smart, and brave. And Norah likes what he sees.
Their friendship turns deeper, but Norah knows Luke deserves a normal girl. One who can walk beneath the open sky. One who is unafraid of kissing. One who isn't so screwed up. Can she let him go for his own good—or can Norah learn to see herself through Luke's eyes?
I think I'm going to be mentioning this book everywhere. The main character has agoraphobia and OCD (and it is an #ownvoices book for both those things) and it has a similar premise to Everything, Everything. As much as I liked Everything, Everything, this book did it better. The writing is beautiful and everyone should read it.
Book on My TBR
Martha Aguas kind of has it all–she's an accountant who loves numbers, an accident-prone puppy that loves her, and the perfect wardrobe. 
Yes, she wears a dress size 24, her bras don't fit and she's never had a boyfriend, but so what? 
It becomes a big deal when her perfect cousin Regina announces her engagement to Enzo, the only boy she's ever loved (he doesn't know, so don't tell him!) Suddenly Aguases from all corners of the globe are coming for the event, and the last thing Martha wants is to be asked why she still prefers her lattes with a waffle on the side. 
Thank god for Max. Goofy, funny, dependable Max, who finds himself playing the fake boyfriend at the family festivities. But why does it feel like only one of them is pretending? 
I saw this on one of the spotlight posts highlighted before and I saw it was on offer for free on Kindle Unlimited. Now I have it on my Kindle and really looking forward to reading it!
Book Not Yet Released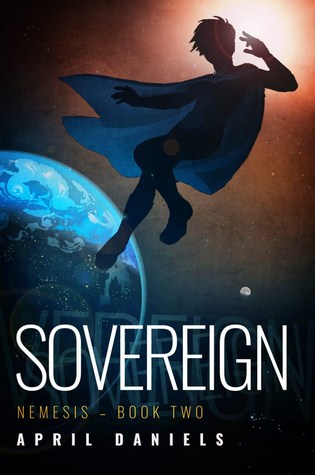 Only nine months after her debut as the fourth superhero to fight under the name Dreadnought, Danny Tozer is already a scarred veteran. Protecting a city the size of New Port is a team-sized job and she's doing it alone. Between her newfound celebrity and her demanding cape duties, Dreadnought is stretched thin, and it's only going to get worse.
When she crosses a newly discovered supervillain, Dreadnought comes under attack from all quarters. From her troubled family life to her disintegrating friendship with Calamity, there's no trick too dirty and no lever too cruel for this villain to use against her.
She might be hard to kill, but there's more than one way to destroy a hero. Before the war is over, Dreadnought will be forced to confront parts of herself she never wanted to acknowledge.
And behind it all, an old enemy waits in the wings to unleash a plot that will scar the world forever.
This is the second book in the Nemesis series where Danny is a teenager who inherited a superhero's powers simply by being in the right place at the right time. I found the first book brilliant but hard to read and it seems that the second book will be proving more of the same. I've got the ARC now so I'm hoping to read it soon!
Spotlight