This blog meme happens every Friday, hosted by Freda's Voice, where you share an excerpt of a book you've read.
Rules:
*Grab a book, any book.
*Turn to page 56 or 56% in your eReader
(If you have to improvise, that's ok.)
*Find any sentence, (or few, just don't spoil it)
*Post it.
*Add your (url) post below in Linky. Add the post url, not your blog url.
*It's that simple.
I chose The Sun Is Also A Star by Nicola Yoon.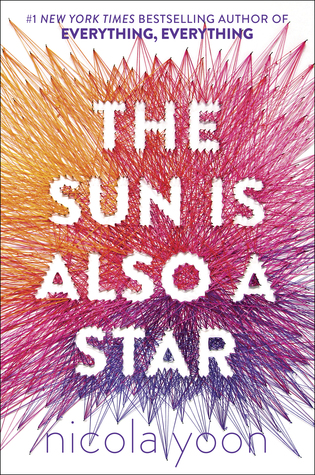 Today's her day off from the store, and I bet she's looking forward to spending the day alone paiting. Lately she's been working on roaches, flies and beetles. I've been teasing her, saying that she's in her Gross Insect Period, but I like it even more than her Abstract Orchid Period from a few months ago.
On Pg 56 of my copy of this book (the ebook version from the library), Daniel and Natasha haven't met yet. The description above is about Daniel's mum but I included it because it becomes relevant later on, the fact his mum dreams about painting.
I really loved this book and I'm going to do a full review for it but rest assured that it completely lived up to the hype for me. I loved the romance and I loved the format of the book as well.
Natasha: I'm a girl who believes in science and facts. Not fate. Not destiny. Or dreams that will never come true. I'm definitely not the kind of girl who meets a cute boy on a crowded New York City street and falls in love with him. Not when my family is twelve hours away from being deported to Jamaica. Falling in love with him won't be my story.
Daniel: I've always been the good son, the good student, living up to my parents' high expectations. Never the poet. Or the dreamer. But when I see her, I forget about all that. Something about Natasha makes me think that fate has something much more extraordinary in store—for both of us.
The Universe: Every moment in our lives has brought us to this single moment. A million futures lie before us. Which one will come true? Summary from Goodreads.