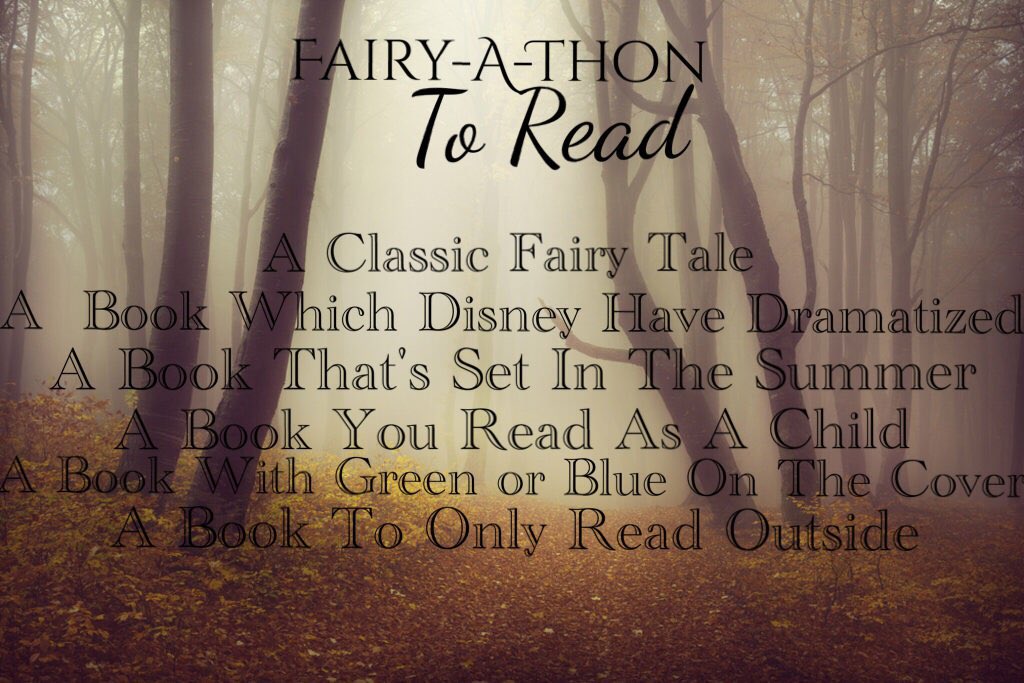 This is a brand new readathon (Twitter here) which is fairy and summer themed! This readathon runs for the month of July and the challenges are listed above in the picture. For those people who can't see the picture:
Challenges
A classic fairy tale
A book which Disney have dramatized
A book that is set in summer
A book you read as a child
A book with green or blue on the cover
A book to only read outside
The outside challenge will be interesting considering I'm in Australia where it's winter but I'll have a go.
A book you read as a child
A book with green or blue on the cover
A book to only read outside