A book blogger meme hosted by Bookshelves and Paperbacks blog where the three main categories are:
A diverse book you have read and enjoyed
A diverse book that has already been released but you have not read
A diverse book that has not yet been released
Book I Read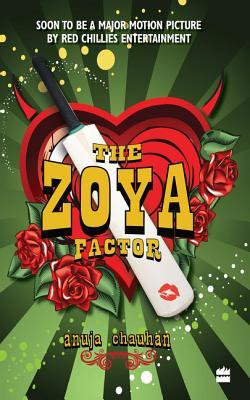 When the younger players in India's cricket team find out that advertising executive Zoya Singh Solanki was born at the very moment India won the World Cup back in 1983, they are intrigued. When having breakfast with her is followed by victories on the field, they are impressed. And when not eating with her results in defeat, they decide she's a lucky charm. The nation goes a step further. Amazed at the ragtag team's sudden spurt of victories, it declares her a Goddess. So when the eccentric IBCC president and his mesmeric, always-exquisitely-attired Swamiji invite Zoya to accompany the team to the tenth ICC World Cup, she has no choice but to agree. Pursued by international cricket boards on the one hand, wooed by Cola majors on the other, Zoya struggles to stay grounded in the thick of the world cup action. And it doesn't help that she keeps clashing with the erratically brilliant new skipper who tells her flatly that he doesn't believe in luck…
This book is set half in India and half in Australia and one of the things this book does the best is setting. India is not America with Indian names slapped on, it actually feels like a different country. The author is Indian and lives in India so that makes sense, but it makes it all the more authentic. I know nothing about cricket and was still able to read this book, so don't let that hold you back!
Book on my TBR
Sierra Santiago was looking forward to a fun summer of making art, hanging out with her friends, and skating around Brooklyn. But then a weird zombie guy crashes the first party of the season. Sierra's near-comatose abuelo begins to say "Lo siento" over and over. And when the graffiti murals in Bed-Stuy start to weep…. Well, something stranger than the usual New York mayhem is going on.
Sierra soon discovers a supernatural order called the Shadowshapers, who connect with spirits via paintings, music, and stories. Her grandfather once shared the order's secrets with an anthropologist, Dr. Jonathan Wick, who turned the Caribbean magic to his own foul ends. Now Wick wants to become the ultimate Shadowshaper by killing all the others, one by one. With the help of her friends and the hot graffiti artist Robbie, Sierra must dodge Wick's supernatural creations, harness her own Shadowshaping abilities, and save her family's past, present, and future.
Another urban fantasy where the summary really intrigues me. Plus this book has come highly recced and the cover is absolutely gorgeous, I definitely want to read this.
Book Yet To Be Released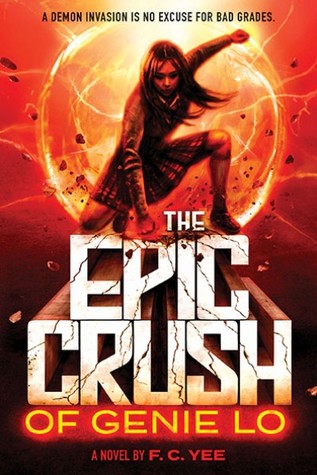 The struggle to get into a top-tier college consumes sixteen-year-old Genie Lo's every waking thought. But when her sleepy Bay Area town comes under siege from hell-spawn straight out of Chinese folklore, her priorities are suddenly and forcefully rearranged.
Her only guide to the demonic chaos breaking out around her is Quentin Sun, a beguiling, maddening new transfer student from overseas. Quentin assures Genie she is strong enough to fight these monsters, for she unknowingly harbors an inner power that can level the very gates of Heaven.
Genie will have to dig deep within herself to summon the otherworldly strength that Quentin keeps talking about. But as she does, she finds the secret of her true nature is entwined with his, in a way she could never have imagined…
Teenage girl fighting off demons with her recently discovered magical powers? I'm in!
Spotlight