A book blogger meme hosted by Bookshelves and Paperbacks blog where the three main categories are:
A diverse book you have read and enjoyed
A diverse book that has already been released but you have not read
A diverse book that has not yet been released
Book I Read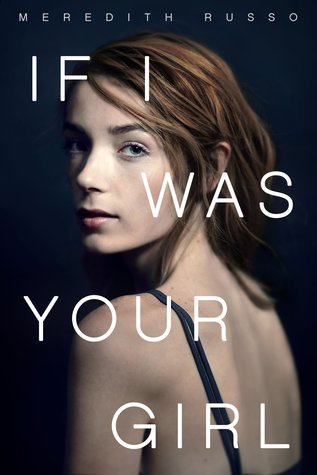 Amanda Hardy is the new girl in school in Lambertville, Tennessee. Like any other girl, all she wants is to make friends and fit in. But Amanda is keeping a secret. There's a reason why she transferred schools for her senior year, and why she's determined not to get too close to anyone.
And then she meets Grant Everett. Grant is unlike anyone she's ever met—open, honest, kind—and Amanda can't help but start to let him into her life. As they spend more time together, she finds herself yearning to share with Grant everything about herself…including her past. But she's terrified that once she tells Grant the truth, he won't be able to see past it.
Because the secret that Amanda's been keeping? It's that she used to be Andrew.
I finally got a hold of a copy of this and read it and I'm so glad I did. It's a very quick read (at least it is when you're stuck on a train for 14 hours) and it was just thoroughly enjoyable. I was feeling a little on edge during most of this book because everything was going right for Amanda and it felt like it was all going to go horribly wrong but, rest assured, that doesn't happen. The conflict is there, and it did surprise me, but it's not a bittersweet/unhappy ending at all, which you usually get with trans characters, especially trans women, in fiction. The fact that this is #ownvoices for the trans female main character does help a lot.
If you do read the book, make sure you read the author's note at the end as well.
Book on my TBR
'There are things even love can't do . . . If the burden is too much and stays too long, even love bends, cracks, comes close to breaking and sometimes does break. But even when it's in a thousand pieces around your feet, that doesn't mean it's no longer love . . .'
Yejide is hoping for a miracle, for a child. It is all her husband wants, all her mother-in-law wants, and she has tried everything – arduous pilgrimages, medical consultations, appeals to God. But when her relatives insist upon a new wife, it is too much for Yejide to bear. It will lead to jealousy, betrayal and despair.
Unravelling against the social and political turbulence of 1980s Nigeria, Stay With Me sings with the voices, colours, joys and fears of its surroundings. Ayobami Adebayo weaves a devastating story of the fragility of married love, the undoing of family, the wretchedness of grief, and the all-consuming bonds of motherhood. It is a tale about our desperate attempts to save ourselves and those we love from heartbreak.
This is not a book I wouldn't have heard about if it wasn't for Simon at Savidge Reads mentioning it in a video. It sounds really interesting and it sounds like the setting of 1980s Nigeria is going to play a big part in the book which is right up my alley! I can get it out of the library, so hopefully I'll read it soon.
Book Yet To Be Released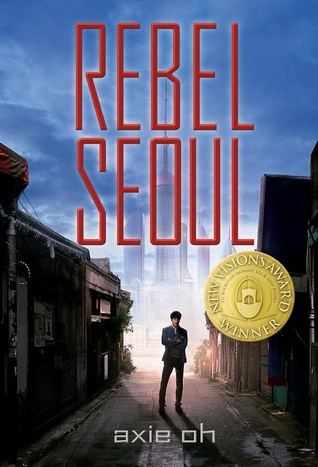 After a great war, the East Pacific is in ruins. In brutal Neo Seoul, where status comes from success in combat, ex-gang member Lee Jaewon is a talented pilot rising in the ranks of the academy. Abandoned as a kid in the slums of Old Seoul by his rebel father, Jaewon desires only to escape his past and prove himself a loyal soldier of the Neo State.
When Jaewon is recruited into the most lucrative weapons development division in Neo Seoul, he is eager to claim his best shot at military glory. But the mission becomes more complicated when he meets Tera, a test subject in the government's supersoldier project. Tera was trained for one purpose: to pilot one of the lethal God Machines, massive robots for a never-ending war.
With secret orders to report on Tera, Jaewon becomes Tera's partner, earning her reluctant respect. But as respect turns to love, Jaewon begins to question his loyalty to an oppressive regime that creates weapons out of humans. As the project prepares to go public amidst rumors of a rebellion, Jaewon must decide where he stands—as a soldier of the Neo State, or a rebel of the people.
It has giant robots. Like Pacific Rim, which is one of those films where I don't care how ridiculous it is, I love it anyway (Jupiter Ascending is another). Supersoldiers! Military! Cyber futuristic non-Western setting! Basically, I am there.
The author is Korean-American so #ownvoices as well.
Spotlight