This is a weekly blog meme hosted by The Broke and the Bookish. This week it is 'Ten book recommendations for ______________' so really anything to fill in the blank. I went for the meme in this picture. There will be a lot of recommendation lists for this Top Tueday theme (and I plan to add so many books to my TBR) so here's hoping this has some new ones for you.

The House At The End of Hope Street
This is a book about women who, when they think all hope is lost, find this house. They're allowed to stay there for a maximum of 99 days and heal what has been broken. Writer's block, love issues, betrayed by someone close by – whatever it is, the house will try to help you fix it. It is magical realism and it is lovely enough that I want to visit this house.

A Thousand Nights
This is a 1001 nights retelling which gets overshadowed by The Wrath and the Dawn so much. I adore this book. The writing had the perfect sense of magic and fairytale-esque atmosphere, I loved the magic system and the way of reinventing the story.

Ash
A Cinderella lesbian retelling which I read about three years ago. I remember being not so impressed by the romance in it but loving the world-building and the atmosphere of the book.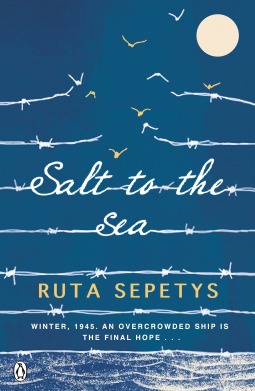 Salt to the Sea
A lovely historical novel about a WWII tragedy that isn't well-known at all. This was a highly recced book on Booktube and I can see why. It was brilliant and strangely enough, the romance didn't irritate me as much as it could have.

Sofia Khan Is Not Obliged
This has been put forward as a Muslim Bridget Jones and I can't tell you whether that's right or not, considering I DNFed Bridget Jones about ten years ago and haven't tried again since.
This book I found an enjoyable, light read and I found the romance really sweet.

The Women at Baker Street
A companion novel to the Sherlock Holmes novels, this one focusing on Mrs Hudson and Mary Watson (though it's from Mrs Hudson's POV). They have a mystery to solve. What I love about this is how it focuses on the women of Victorian London. John Watson and Sherlock Holmes are minor characters in this novel and each of them only got a few scenes. It kept me riveted until the end!

A House at the Bottom of a Lake
A creepy, suspense story which has you holding your breath all the way through the book. Amelia and James find a house at the bottom of a lake on their first date, complete with furnishings and clothes and things living in it.
This is a strange book but I liked it.

The Hundred-Year-Old Man Who Climbed Out the Window and Disappeared
I love Jonasson's writing but I know it's not for everyone. Allan Karlsson climbs out the window of his nursing home and disappears. He gathers up a few friends on the way, a suitcase full of cash (stolen from a criminal gang) and then goes on a trip, with police and criminal gangs in tow. Allan, having had an unusual life, has more than a few useful skills.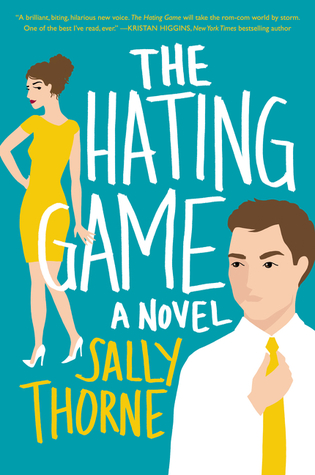 The Hating Game
I love this romance novel. I love each of the main characters, Josh and Lucy, and I love how their relationship develops. I'm not normally a fan of the 'hate-to-love' trope but this was very convincing. I loved Lucy and Josh's games with each other, when they still hated each other, which made it perfectly obvious that they spent a little too much time thinking about each other to be sensible.

The Long Way to a Small, Angry Planet
I've got a review up for this somewhere but basically, I loved this book. It was character driven but in such a way that was right up my alley and the sci-fi setting was done so incredibly well. Plus, pretty blue cover.
Read any of these books? Any of the pretty blue covers tempting you? Let me know in the comments!