This was a three week long readathon where you tried to get through some of the backlog on your E-reader during the three weeks. I strayed off my TBR more than a bit but I did complete most of the challenges all the same.
My TBR is here.
Read a book where the author's name begins with an "S"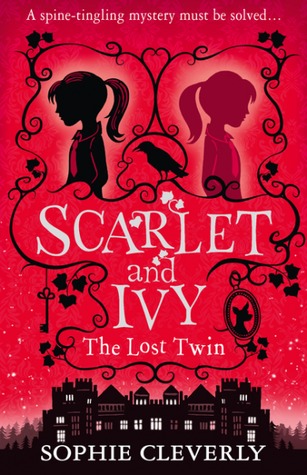 Scarlet and Ivy: The Lost Twin – a middle grade book where Ivy has to take her dead twin's place at boarding school and find out exactly what happened to her sister. I loved this book, the different girls and how they teamed up together. It had the bonus where I didn't predict the ending at all.
Read your favorite summer genre.

A House at the End of Hope Street – a magical realism book about a house which women find when they've almost run out of hope. I really liked it, it was good to follow the different women and what they want out of life, and the house itself.
Read a book that takes place during the summer time.

Seeking Mansfield – a retelling of Mansfield Park that follows Finley Price over one summer. Great modern day retelling but I wasn't such a big fan of it as an actual novel.
Read a book with summer colors, items or sunshine on the cover.
We Were Liars – set in the summer time on a family's private island. It was alright, nothing special. It definitely didn't live up to the hype.
Read a book about a trip to the beach or ocean.
I started a book for this but didn't finish it!
Read a sizzling hot romance.

Perfect Pitch – a baseball player accidentally insults the local town's Summer Queen and sparks fly when they meet up for him to apologise. I liked this book, but the ending was a little bit of a letdown.
Long summer days- Read a book that finally finishes a series.
I, unfortunately, didn't manage to complete this challenge!
This was a fun readathon to do and I hope next time I'll be able to stick to my TBR! Did you take part in this readathon or read any of the books mentioned? Let me know in the comments!