Hey! I'm taking part in the Reading Quest readathon (my TBR here) and thought I would do a weekly update, considering it's a month long readathon, and it will help me to stay on track and not to forget that I'm taking part in the readathon. Also, I'm now back home and can go to the library, so my TBR might change more than once!
Books That Qualify for the Readathon: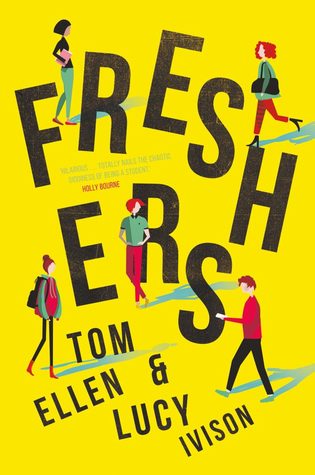 Freshers by Tom Ellen and Lucy Ivison fulfils the square A Book with A One Word Title, the first book in the Mage Quest. This is a deviation from my TBR, borrowed from the library. It is 367 pages (according to Goodreads).
+10 EXP – finish one book that is not a graphic novel
+36 HP – number of pages read.
Total EXP – 20
Total HP – 46
Level – 1
Not the best start, but that is mostly because I'm reading things that don't apply to the Reading Quest board.
Anyone else taking part in the Reading Quest? How are you doing? Let me know in the comments!