This was a readathon based around various different challenges depending on where you went on the map! I didn't really stick to my TBR (at all) but I had fun trying to find books to fit the challenges.
Presents – read a book you received as a gift

A gift from NetGalley still counts as a gift right? This was the second book in the series and apart from having several spoilers for the first in the series, I did really enjoy this book. It had a relatively thrilling plot and I liked the different conflicts that sprung up.
Santa – read a book with red on the cover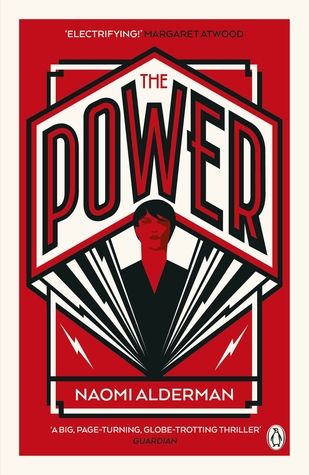 The Power is a book I've been seeing around a lot but I didn't actually know much about it. It wasn't like what I expected and I think I liked it but it's a hard book to judge. I got the point it was making but I had a few issues with the ending.
Wish – read a fairytale retelling
Cookies – read a book while eating a festive food

This book was a little slow to get into it but when it got going, I really enjoyed it. It was exactly the kind of magical regency book I was looking for. Eating mince pies while reading this was fun as well!
Nice – read a book a friend/family member recommended to you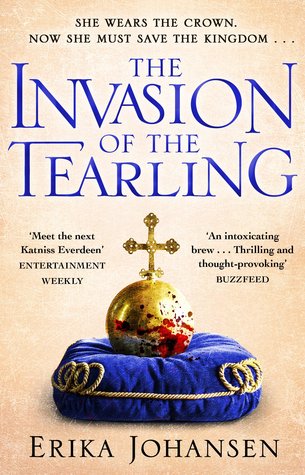 The Invasion of the Tearling is apparently the best one in the series and I can see why. The worldbuilding really took off in this one and I loved how Johnasen continues to make things difficult for Kelsea. There is never one right answer for Kelsea and it means you're never quite sure what is going to happen next. Also the ending has me really wanting to see what happens in the next, most controversial book of the series.
Jack Frost – read a book with the word 'snow' in the title
Snowman! – read a historical fiction novel

Lincoln in the Bardo was a book I wouldn't have picked up if it hadn't been so highly recommended (it won the Man Booker Prize). It is a book about Willie Lincoln after he died of typhoid and is stuck in the graveyard, in the bardo, which is a kind of purgatory. I did end up enjoying it, though the style of writing took a while to get used to though.
As you can see I didn't get to all the challenges, but I had a great time with this reading challenge. Did anyone else read any of these books or take part in this challenge? Let me know in the comments!