This is a weekly blog meme hosted by Sam @ Thoughts on Tomes and it runs on Goodreads. I'm looking forward to doing this blog meme, because while I really like Top Ten Tuesday (and not just for the alliteration), this means I can discuss the books more.
This week's theme is books I didn't get to 2017!
All covers link to Goodreads.
1. Fate of the Tearling – I want to know what all the fuss is about and I want to finish this series. I'm really hoping to get to this in January now I have a physical copy of my own. It stares at me.

2. Everless – I got this as an ARC from NetGalley, then I got a gorgeous hardback copy from Fairyloot. It's a world where time is currency, so the rich live for centuries and the poor die young. Sounds interesting and it came out at the start of January too."
3. A Closed and Common Orbit – Finishing up series that I wanted to finish in 2017 is going to be a thing for me, especially in January. I really enjoyed the first book in this series and would dearly love to finish it.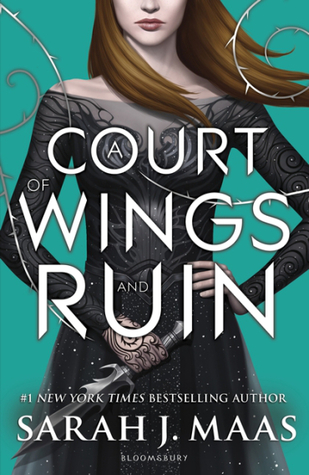 4. A Court of Wings and Ruin – look, if this book wasn't such a doorstopper and I hadn't heard such mixed reviews about it, then I probably would have finished it in 2017. As it was, I have an ebook copy and a physical copy and I haven't read either of them past the first chapter.

5. Cinder – It was so tempting to put down Crooked Kingdom on this list but I refrained in order to break the pattern. This book is another one I got the physical copy of and now it's on my shelf staring at me.
Since I own all these books, I think I might try the Try a Chapter Tag again in order to decide which one to read next. What does everyone think? Or does anyone have strong opinions about which one I have to read next? Let me know in the comments!