I have four readathons going at the same time and my TBR varied so wildly that I didn't actually get that many of the challenges done for each readathon. Rather than worry about it, I decided to combine all four wrap up posts into one so I don't have to write over and over again that I didn't get to the challenges but I read a lot. It also means you don't have to read it.
We'll see how well it turns out!
ContemporaryAthon
This ran from 12th-18th February and the TBR post is ContemporaryAthon.
Newly acquired contemporary/Read a hyped contemporary/Read a diverse contemporary/Read a contemporary that was recommended to you

I've seen The Wedding Date recommended everywhere and so when I saw it on Kindle for cheap, I preordered it and read it almost straight away. It was a really sweet romance book, though the main conflict was a little frustrating.
Contemporary book with pink on the cover

I've just started this contemporary after seeing it raved about so much and I'm loving it! I thought I would get confused with all the different characters but it's actually really easy to read and so fun.
Reading a lot of historical romances meant I did not have very many books to add to this challenge unfortunately!
InLoveAthon
This runs from 9th-15th February and the TBR post is here.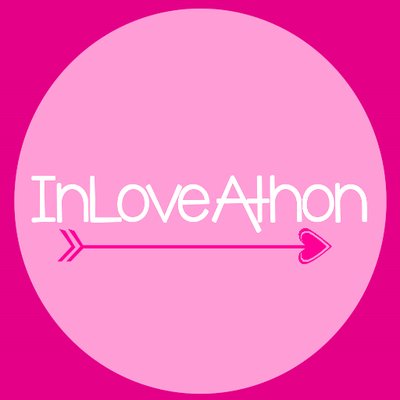 Read a book by your favourite romance author

This is the second book in the Spindle Cove series and while I really enjoyed it, I don't think I'm going to enjoy this series of Tessa Dare's as much as I did Castles Ever After. I did like how Minerva came up with the plan because she wanted to go to a geology symposium. I mean, how often do you see that in historical romance novels? I loved the romance but I wasn't such a fan of the plot conflicts.
Read a book that has your favourite romantic trope

 I requested Tessa Dare's new book on NetGalley and thank goodness, I got approved! I loved The Duchess Deal. It had one of my favourite tropes – a marriage of convenience – and both the characters were just so delightful together.
Read a book that has a prince or a princess as a character/Read a book with a LGTBQ+ romance

This is a Cinderella retelling with a trans, black, lesbian Cinderella and I found this a really lovely novella! The romance wasn't the best developed but I really liked Ella's character arc and writing was wonderfully fairytale.
Read a book while eating Valentine's treats

A Scandal By Any Other Name is a book which I requested on NetGalley because the summary intrigued me. You don't see characters with spina bifada in books set in the modern day, let alone historical novels and it was really nice to see that. That said, I wasn't that impressed with the romance itself.
Read a book that takes place in location where you would love to spend Valentine's Day/Read a book with red or pink cover

I read The Wedding Date for contemporaryathon because thankfully this book fits in so well. I found it such a cute romance book! Half of it is set in San Francisco which I would dearly love to go, Valentine's Day or no Valentine's Day.
Alphabethon
It runs from the 12th to 18th February and the TBR post is here.
Read a book under 200 pages/Read a book with a MC that starts with E

The Winter Duchess is a short book and it shows. Everything was rushed, the character development, the romance. I could not see why Caroline loved her husband when he treated her so poorly and unfortunately we didn't get any good scenes between the two of them before we were supposed to believe they were madly in love.
Read a romance novel/Read a book with an E setting

Wildthorn wasn't what I expected but I did enjoy it. It's set in a mental asylum in the 1800s and as you can guess, conditions there were not the best. The main character is committed against her will and has to find a way out of a place where telling the truth could get her deemed 'insane' and moved to a far nastier place than she's in now. The language was fairly simplistic but I did like this story and the ending.
I did manage this but only the two above had 'E' at the start of the title or author's name!
Final Thoughts
I didn't manage to finish any series for my Series Crackdown readathon but I'm hoping to get to them soon.
Normally after I do something like this, I say to myself I'm not going to do several readathons at once again and then promptly forget it for the next time but I think this time my TBR went all over the place because I was doing the Cutthroat Book Challenge. As much fun as that has been, I'm going to be glad when it's finished!