I wasn't expecting this at all! I'm always a little bit nervous about these awards because of the whole 'having to think up questions' and 'nominate 11 blogs to answer your questions'. How are you supposed to pick only 11?
That said, I do really like answering the questions so thanks very much to Hammock of Books for nominating me!
Rules
Thank the blogger who nominated you in a blog post and link back to their blog.
Answer the 11 questions the blogger asked you.
Nominate 11 new blogs to receive the award and write them 11 new questions.
List the rules and display the sunshine blogger award logo in your post/or on your blog.
1. If you could be any book protagonist, who would you be?
See, this is a hard one. I love Harry Potter but the protagonist spends the books losing people he loves and running for his life. Bilbo from The Hobbit has the same problem but he gets to live in The Shire.
I'm still going to go for Harry Potter though because I really want magic and Hogwarts.
2. If you could be any book animal, who would you be?
Aslan because he's meant to be lion Jesus and if I was going to be a book animal, I want to be one with divine powers.
3. If you could be any book antagonist, who would you be?

Rosa from My Sister Rosa is adorable, brilliant and a psychopath. Why would I be her? I have a feeling she is going to end up ruling the world and if I'm going to be an antagonist, I might as well go for the evilest one I can go for.
4. What book villain would you want to date?
None of them? Even the Darkling, who has a lot of fans, is not someone I want to date. I would get so frustrated for their inability to logic and I wouldn't even be able to leave without worrying I would die because of it.
5. What books made you cry?
Look, if a book gets me at the right time I will sob. But if it gets me at the wrong time, I won't no matter how sad the book is. Two recent reads that I remember making me cry were Moonrise and Mockingbird. Moonrise is a book written in verse about a teenage boy who has to deal with his older brother being on death row and Mockingbird is about a young girl with Asperger's who has to find a way to come to terms with her older brother's death, especially when she feels he is the only one who understood her.
I sobbed with both of them.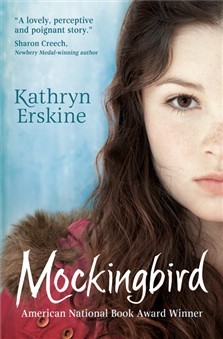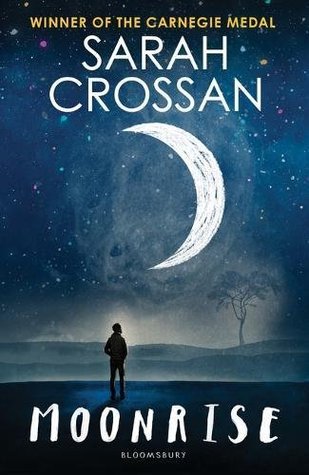 6. What is your favourite genre?
Fantasy almost certainly. While it's not the only one I read, I think all books can be improved with a little bit of magic. And dragons.
7. When do you read?
All the time. I listen to audiobooks when I've driving or cleaning, read my Kindle right before I go to bed, scroll through my library ebook app on my phone while waiting for the bus… there is a reason why my Goodreads book number is going so well.
8. What was your favourite kid book?
Apart from the obvious Harry Potter? Probably the Artemis Fowl series, the Alpha Force books or the Little House series. I really all of these books multiple times when I was younger.
9. Where do you read?
Bedroom, work, car (though I promise I listen to audiobooks when I'm driving), sitting room, cafes, trains – basically anywhere I can pull out my phone and scroll through a couple of pages.
10. Favourite thing about blogging?
It's really expanded my TBR to include books I wouldn't normally pick up and to think about the books I read. I'm behind on my Goodreads reviews but when I write reviews for this blog, I feel like I have to make sure my thoughts are coherent and hopefully interesting to read. This has also helped me to identify exactly what I like in the books I read and what I don't like (which also helps me with my writing).
Plus it's great to talk about books with other bookish people and the blog memes.
That's three things, isn't it?
11. Least favourite thing about blogging?
I don't look at my follower account. I have a pretty good idea of how many followers the blogs I follow have and it's far higher than my own. I don't look at the numbers so I don't get disheartened and I keep on blogging because I love it rather than anything else.
Question Time! 
If you could turn into an animal at will, what would it be?
What is the book genre you mostly dislike apart from that one exception?
How many books do you have checked out at the library right this second?
What is your most recently read non-fiction book and did you enjoy it?
For you, what is the classic it seems like everyone has read except you and you have no intention of picking it up?
What is the most recent book you read in one sitting?
You are being sent to live on a desert island and you would get an unlimited supply of books, but only of one specific genre. What genre is that?
What is that one book you cannot forget no matter how hard you try?
Favourite drink to have while reading?
What is your favourite poem?
Finally, name one book you are currently reading and what you think of it.
Tags!
(Feel free to ignore if you want or have already done this)