This was a readathon I was slightly more on the ball with partly because it was running for two weeks. Which meant when I did my usual 'hey it's nearly the end of the readathon and I haven't read any of the books on my TBR', I still had a few (read: three) days to read a few of the books.
My TBR for this readathon is here.
This wrap up is so late but it has been pretty much written in my drafts for forever, so it's here it is!
Iron Man – Read a book, that's an oldie but a goodie (not released in 2017 or 2018)!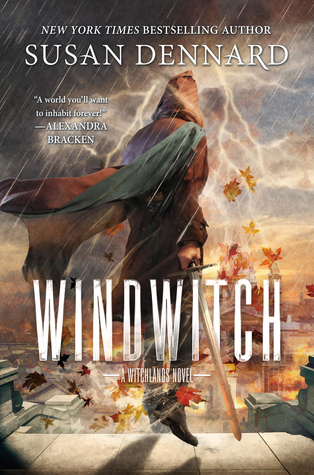 This book is the sequel to Truthwitch and I found it very slow to start with, much like I had with the first book in the series. I liked several things about this book, such as Iseult's plot arc and Merik learning not to be a prat about Vivia, but there were many parts of it that I found myself frustrated.
Captain America – Read a book that represents your country!

I wasn't sure what to put down for this category (except for maybe Remains of the Day which I've already read) so I thought I would go for an Agatha Christie book. What's more English than Agatha Christie? If we ignore the fact Poirot is Belgian, of course!
This isn't my favourite of Christie's books but I was mostly surprised by the ending. I guessed one part of it, but the other part I didn't guess at all and came as a complete shock to me. I did like to see the book where Poirot was introduced for the first time and captured the public's attention.
Captain Marvel – Read a new release that has grabbed your attention!

I had heard many good things about this book but literary historical fiction is not normally my thing. However, this book was done so well where Elisa and her granddaughter, Marisol, have to reflect on their love for their country and what it means to be human. I loved many of the characters in this book, though I wasn't the hugest fan of Marisol's romantic plotline, and would definitely recommend it.
Ant-Man – Read a tiny book that packs a punch (Short Story, Novella or Graphic Novel)!

I don't know whether I would call Of Mice and Men enjoyable but it was definitely interesting. Depressing as anything yes, especially when you had this great sense of foreboding all the way through the book, but a book I'm glad I read all the same.
Black Panther – Read a book with a person of colour as the main character!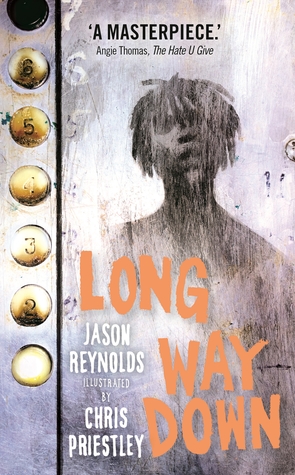 Long Way Down is a book about Will as he takes the elevator down to the lobby, a gun stuffed down the back of his trousers in order to go and get revenge for his brother's death. But then, ghosts come back to haunt him. This book is written in verse which I'm slowly finding myself liking because it seemed to really fit Will's story. The ending was just the right amount of maddening and I would definitely recommend this book.
Thor – Read a book set in a different world!

Well, this category is Thor and Magnus Chase is a son of one of the Norse Gods so I thought this would be a perfect fit! I didn't like Magnus Chase and the Sword of Summer as much as I have Riordan's previous series, the Apollo series (or future series as the case may be in terms of publication dates), but it was a fast enough read and I love Magnus' subtle humour.
Black Widow – Read a book with a kick-ass female character!

I was a bit wary about reading Burn for Burn but when I actually started it, I found it hard to put it down. All three of the women in the book, Lilia, Kat and Mary, were kickass female characters and I loved how they teamed up together.
What Would Stan Lee Do? – Read A Marvel Comic!

I got this book solely for this challenge because it was on Kindle Unlimited. I had enjoyed the film and so I thought I would enjoy this. I definitely did, it was a fun comic and Deadpool was exactly like he was in the film.
The Avengers – Read a book that has #SquadGoals!
This was the book I actually put on my TBR for this section and I was right on the money with it. Taylor's friends and family were the perfect squad and I loved seeing them grow closer as the book continued. It was a real balm after the book made me sob my heart out.