Round 4 of the Royalty Readathon is finished! This round went from the 7th May to the 13th May. The intro post is here and the twitter is here. I did pretty well on this readathon, choosing to pick up all the books about royalty I could, even if they only loosely related to the challenge. Apart from reading all the books below (excepting The Hundredth Queen because no way was I going to put myself through that), I read Riches to Rags which is a Cinderella retelling which didn't fit any of the challenges.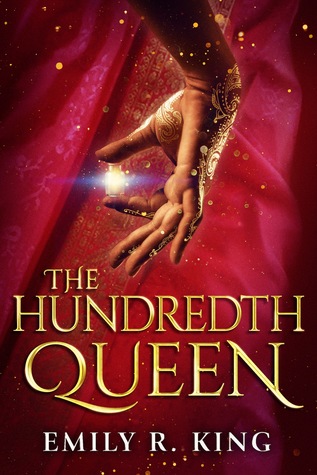 I read The Hundredth Queen a while ago and gave it 2.5 stars. Despite the gorgeous cover, interesting title and great first chapter, this book failed to deliver.
Read a book with a royal title

I bought The Raven Prince last year on a rec and it was fairly cheap. Unfortunately, the other books in the series aren't as cheap, which is a shame because I really liked this one. It's a fun, light romance with side characters who contribute to the plot and villains who are just clever enough to be interesting but not clever enough to actually win.
Read a book with an evil queen
The Queen isn't such a villain in this book, more than the King, but I did not remember her being particularly good, apart from her indulging her demonic son. I've started this book, I haven't finished it though. It's going faster than the Throne of Glass but it's still a book I would read at work where there are no other books I can read.
Read a book with a crown on the cover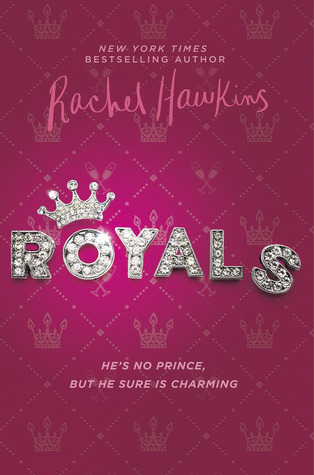 After reading a few good reviews of this book, and seeing it going for cheap on Kindle, I decided to read it for this readathon. It was a really quick and fun read with a funny main character. I wasn't completely convinced by the romance, I was far more interested in the sibling relationship, but I did enjoy it overall.
Read a contemporary novel with royal characters

I read half of this book before I DNFed it so I'm counting it for this readathon. This is a Cinderella retelling where the hero and heroine are literally perfect, though the heroine has a tragic past, and everything is predictable and fairly bland. Not to mention the 'not like other girls' and the girl hate, both of which instantly put me off.
***
And that's it for the royal books I read! Anyone else take part in this readathon? What did you read?