A book blogger meme hosted by Bookshelves and Paperbacks blog where the three main categories are:
A diverse book you have read and enjoyed
A diverse book that has already been released but you have not read
A diverse book that has not yet been released
Book I Have Read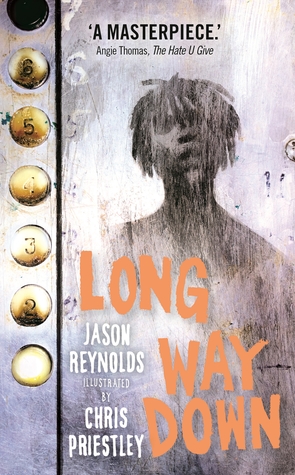 AND THEN THERE WERE SHOTS
Everybody
ran,
ducked, 
hid, tucked
themselves tight.
Pressed our lips to the
pavement and prayed
the boom, followed by 
the buzz of a bullet,
didn't meet us.
After Will's brother is shot in a gang crime, he knows the next steps. Don't cry. Don't snitch. Get revenge. So he gets in the lift with Shawn's gun, determined to follow The Rules. Only when the lift door opens, Buck walks in, Will's friend who died years ago. And Dani, who was shot years before that. As more people from his past arrive, Will has to ask himself if he really knows what he's doing.
Summary from Goodreads
This is a quick, powerful book. I loved the rhythm of it and the ending, while leaving you hanging in the balance, hit really hard.
Book on my TBR
The year is 1831. Down the murky alleyways of London, acts of unspeakable wickedness are taking place and no one is willing to speak out on behalf of the city's vulnerable poor as they disappear from the streets.
Out of these shadows comes Hester White, a bright young woman who is desperate to escape the slums by any means possible.
When Hester is thrust into the world of the aristocratic Brock family, she leaps at the chance to improve her station in life under the tutelage of the fiercely intelligent and mysterious Rebekah Brock. But whispers from her past slowly begin to poison her new life and both she and Rebekah are lured into the most sinister of investigations.
Hester and Rebekah find themselves crossing every boundary they've ever known in pursuit of truth, redemption and passion. But their trust in each other will be tested as a web of deceit begins to unspool, dragging them into the blackest heart of a city where something more depraved than either of them could ever imagine is lurking . . .
Summary from Goodreads
I've heard so many good things about this historical fiction book and since I've requested it on NetGalley, I hope to get to this book soon.
Book Yet to be Released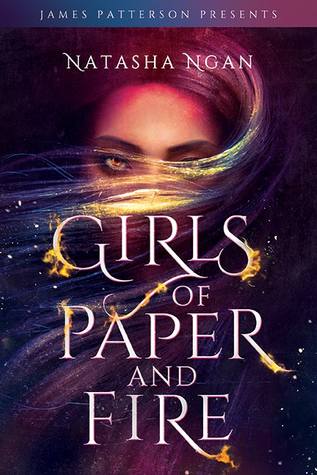 Each year, eight beautiful girls are chosen as Paper Girls to serve the king. It's the highest honour they could hope for…and the cruellest.
But this year, there's a ninth girl. And instead of paper, she's made of fire.
In this lush fantasy, Lei is a member of the Paper caste, the lowest and most oppressed class in Ikhara. She lives in a remote village with her father, where the decade-old trauma of watching her mother snatched by royal guards still haunts her. Now, the guards are back, and this time it's Lei they're after–the girl whose golden eyes have piqued the king's interest.
Over weeks of training in the opulent but stifling palace, Lei and eight other girls learn the skills and charm that befit being a king's consort. But Lei isn't content to watch her fate consume her. Instead, she does the unthinkable–she falls in love. Her forbidden romance becomes enmeshed with an explosive plot that threatens the very foundation of Ikhara, and Lei, still the wide-eyed country girl at heart, must decide just how far she's willing to go for justice and revenge.
Summary from Goodreads
I have to admit, part of the draw is the absolutely gorgeous cover. And then the summary. It looks a little like The Hundredth Queen which I didn't like, but I am looking forward to this book.