This is another readathon that fits in well with the O.W.Ls and N.E.W.Ts readathons. When I was looking for a readathon to bridge the gap between the beginning of October and the last two weeks, when all the readathons started, I looked at this one and signed myself up for it last minute.
I've been trying to get more organised at readathons because the books I put on my TBRs are books that I have been wanting to get to for a while and these readathons are a great reason to shove them to the top of my TBRs. So you might actually get some wrap ups where I read the books on my TBR!
Alohomora – Read a book that is first in the series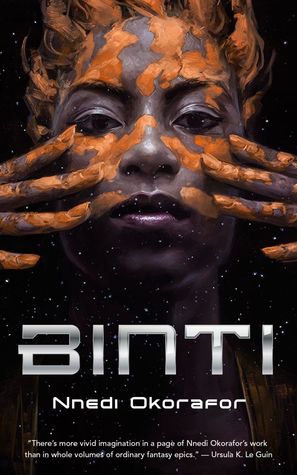 I've had this book on my Kindle for a while after I saw it going for cheap but I didn't get around to reading it until this readathon. I loved the main character, Binti, and her world, but this is definitely far too big a story for under a hundred pages.
Accio – Read a book that's on top of your TBR

I realised that I put the next book in the series on my TBR for one of the readathons I'm doing. I can't remember which one but I realised I hadn't read this one so it moved to the top of my TBR. This series continues to be a delightful cosy mystery series and the characters only get better as the series goes on.
Incendio – Read a book which has 'fire' or 'flame' in the title or series name or fire in the picture

This book was on my Mateathon TBR so I thought I would read it for this challenge instead of Fire Boy. I've only just started it but I loved Anna Snoekstra's Only Daughter so I can't wait to read it.
Rictusempra – Read a book that tickles you (exciting trope/genre/premise)
How long have I owned this book and never read it? About a year now. This book is a perfect companion to the podcast so if you liked the podcast, you're almost sure to like this book in all its slow-paced, fantastical weirdness.
Lumos – Read a book with a light cover

I've had this book on audiobook for a while but this readathon inspired me to try and get to it (rather than the very long Tenderness of Wolves). I haven't finished this book, which doesn't surprise me. This book is intense and leaves me feeling a little gut-punched with how unpleasantly realistic and graphic it is. I expected it, considering the nature of the plot, but I still have to take breaks from this book and listen/read something else.
***
This turned out to be a fun readathon to kick off October with. Here's hoping I get to finish Little Secrets and Tyler Johnson Was Here soon.