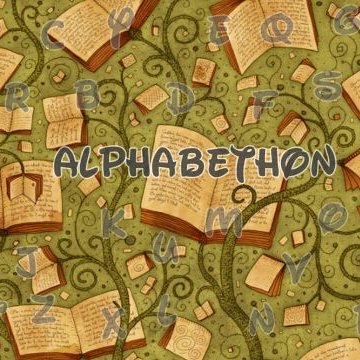 I had a fairly successful Alphabethon? I ventured off my TBR a lot and didn't complete all the challenges but I did read five books with 'H' in the title or the author's name (one didn't fit the challenges so I haven't included it in my wrap-up). I got around to several books I've been meaning to read for a while as well.
Read a book with double H's. Ex. Title and Author's first name.
I've had House Full of Insects for a while but never managed to get around to it. The book is short stories based around the author's experiences in a mental hospital, both how her life went and how she dealt with her mental health while she was there. This was a far faster book than I expected with the stories being mere flashes and interesting with it.
Read a Historical Fiction book or a book with a Historical moment in it

Holmes is dead, over the falls with Moriarty, and a new American criminal mastermind is moving in London. Jones, from the ACD stories, and an American detective, Chase, are on his trail. I did like this book, it was a fun read, especially the second half with the twist, but I did miss seeing Watson and Holmes after the first book, House of Silk. 
Hook, line, and sinker – read a book that reeled you in from page one

A friend of mine recommended this author and said to start with Hunted, and she was right on the money. This was a creepy, atmospheric book with some great characters (and some not-so-great ones) and it definitely kept me reading right up until the end. Easily my favourite book of this readathon.
Read a book that has a character that has a name that begins with H

I've wanted to check out The Convenient Marriage for a while considering the arranged marriage trope is one of my favourites. Unfortunately, while I loved the hero, I found the heroine got more irritating as the book went on and considering it was a romance, the heroine spent more time interacting with her brother than the hero. It definitely wasn't my least favourite of Heyer's books, but it definitely wasn't my favourite either.
***
Did anyone else take part in this readathon? How did you do?