Look at me in my TBR, being all optimistic about how I was going to do on this readathon. Did that happen? Not so much. However, I did get around to one tome in particular which has been on my TBR for ages so I'm glad about that. My TBR crashed and burned but two of these books have been on my TBR for ages and I'm glad to knock them off (plus they were both really good).
Actually all the books for this readathon turned out to be books I enjoyed when it came down to it, though some took a little longer than others.

Jack Reacher tends to be the series I reach for on these readathons when I'm down a book. They take about a day if that and I enjoy them mostly. Which isn't the point of this readathon, I know. Anyway, One Shot was everything I love about this series. Jack Reacher being ultra-competent, almost psychic, a convoluted plot that works out really nicely in the end and lots of fast-paced action.
Read a tome that has been on your TBR the longest
So, Strange the Dreamer should go here but I didn't get around to it and this one has also been on my TBR for the longest time. Ever since I first saw it on Booktube. Interesting magic system, complex characters and a complicated plot – I did like this book but I didn't finish it in the readathon because it is so slow, especially the first quarter.
Read a tome in a genre you don't normally read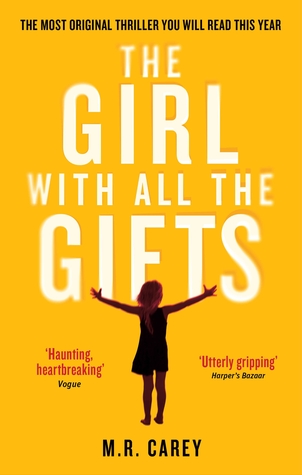 Technically, technically, this book counts because one of the editions is over 500 pages. Plus I've been putting this book off for a long time because the size intimidated me so what better time to try it than at Tome Topple? Plus it's a zombie post-apocalyptic novel which is definitely not my genre. However, incredibly fast to read, very enjoyable plot and characters.
If you count the almost-a-tome The Girl with all the Gifts, then yes, yes I did.
Read a tome that is part of a series

It is part of the very long Jack Reacher series.
***
Anyone else take part in this readathon? What did you read?