Do you think I should have a sticker for this readathon wrap ups which just says 'did not stick to my TBR but read a lot anyway'? I seem to be saying that a lot, but it's just so fun creating TBRs and taking part in readathons. This readathon ran from 26th December to the 2nd January, though I thought it ended with December.
I read 15 books for this readathon (I know) because I was trying to reach 365 books for the year so I was reading all the short books I owned.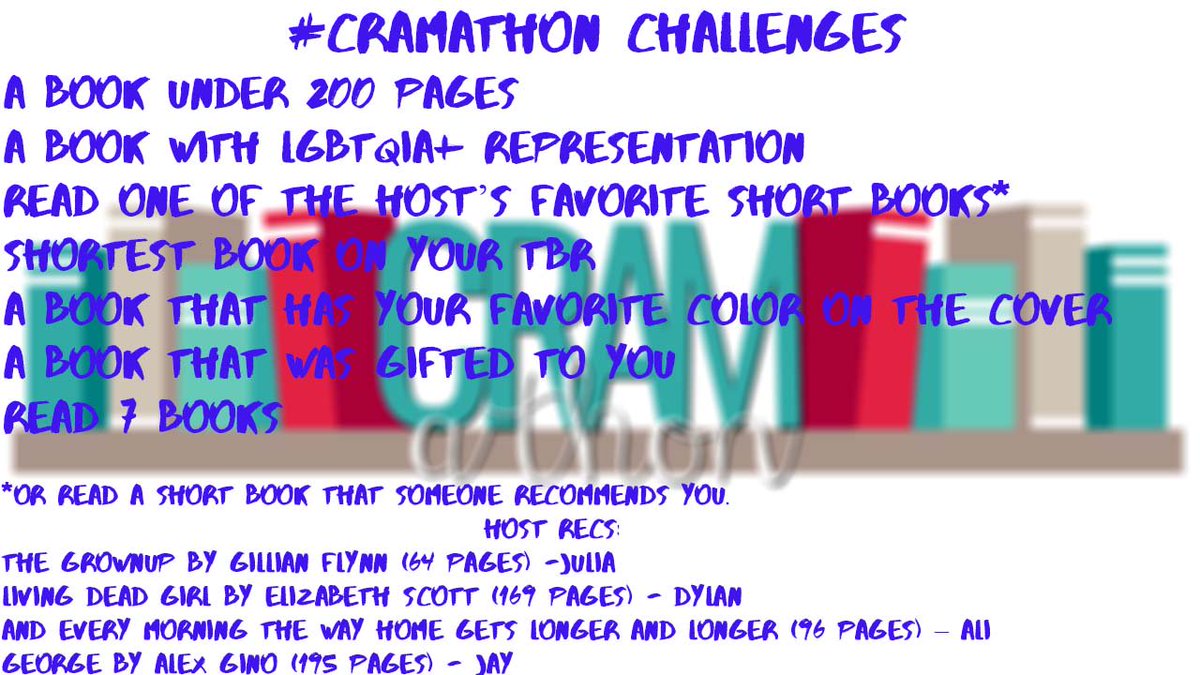 This readathon was nicely timed and so I got a lot of reading done for it. Did anyone else take part in this readathon? What did you think?